Welcome to Two Hands Four Paws
---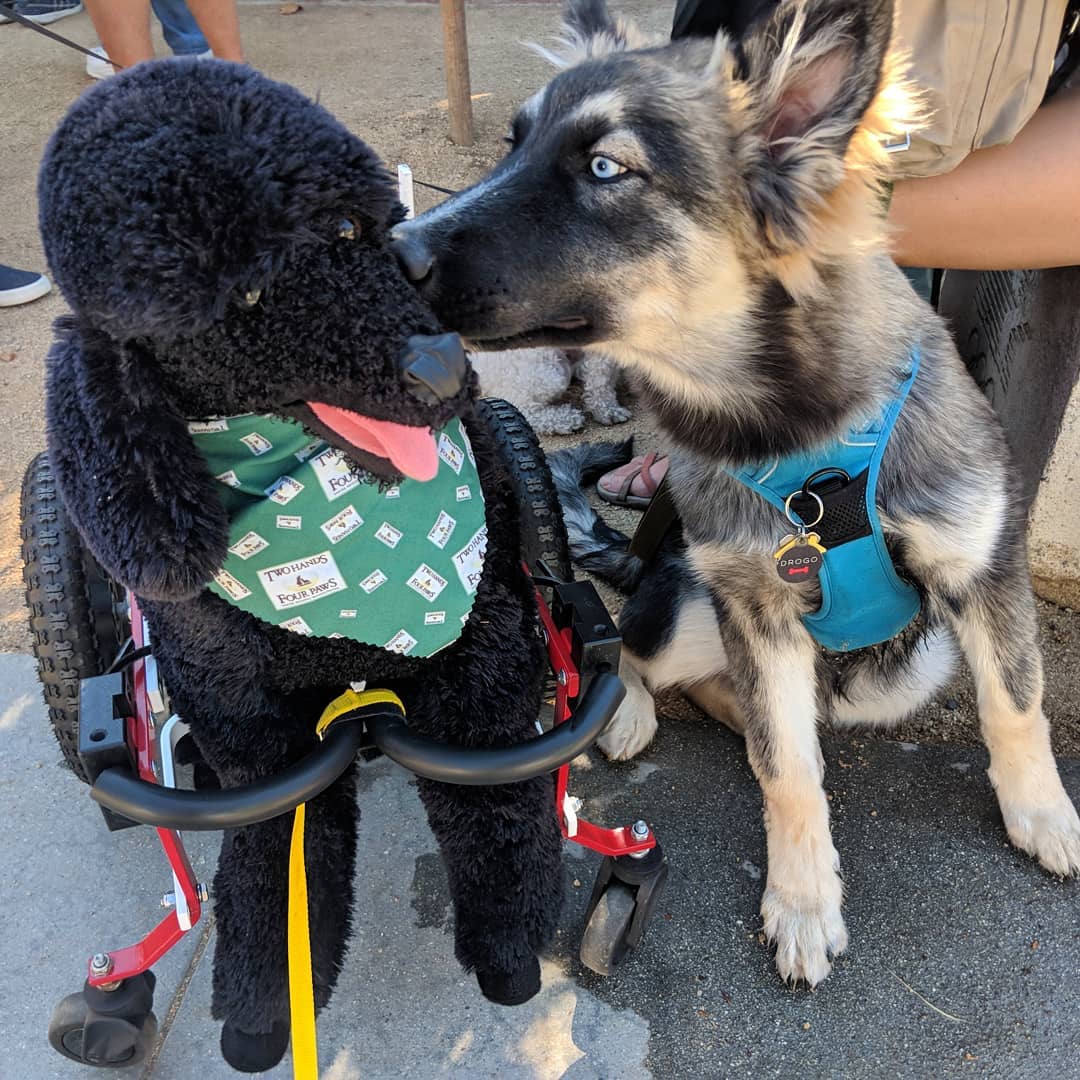 As global leaders in hydrotherapy, Two Hands Four Paws is the premier animal physical rehabilitation center in Southern California. Since 1998, we've been helping pets recover from surgery, lose weight, and reduce pain from arthritis, soft tissue injuries, and overused muscles.
Our staff of highly trained physical therapists, massage therapists, and veterinarians utilize the very latest animal rehabilitation techniques to provide pets with a tailor-made treatment plan for their individual needs. Our services range from hydrotherapy in our full-size pool and 3 underwater treadmills to massage therapy, acupuncture, homeopathy, cold laser therapy, ultrasound therapy, weight management, e-stimulation, and various balance and strengthening exercises on the floor and land treadmills.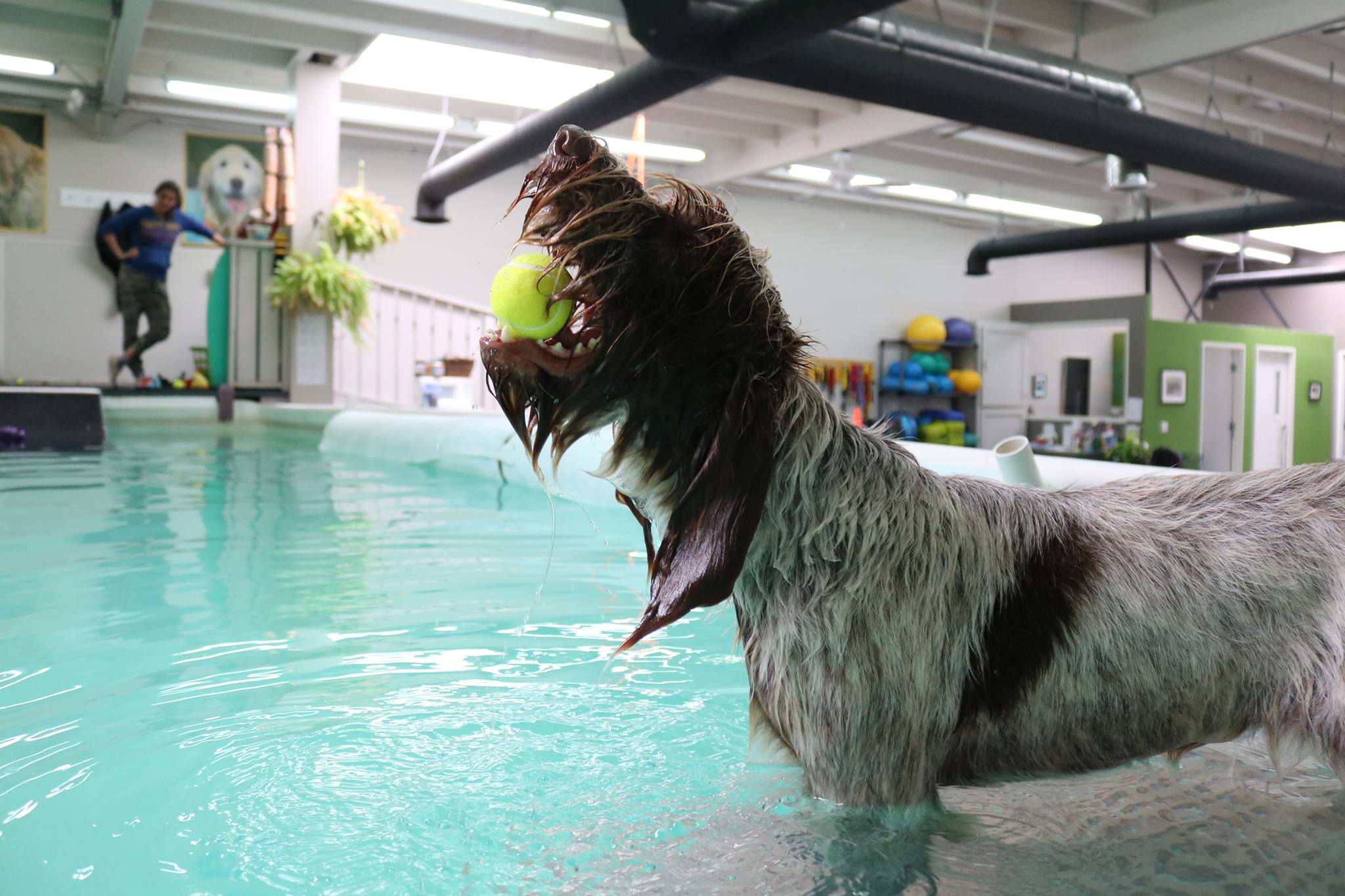 Specializing in mobility, physical animal rehabilitation at Two Hands Four Paws helps pets regain strength, increase flexibility, and improve range of motion. Everyone who works at Two Hands Four Paws is a true animal lover working tirelessly with clients to think outside the box and come up with the optimum treatment plan to reduce a patient's pain, restore their functionality, and ultimately improve their quality of life.
In addition to animal physical rehabilitation, we offer brace castings and fittings of wheelchairs, harnesses, and other mobility aids. We also provide preventative care therapy, #FunSwims, a rehab retail store, and special needs pet daycare.
Common Conditions
Intervertebral Disk Disease (IVDD)
Post-Surgery Rehab (TPLO, FHO, Hemilaminectomy)
Hip Dysplasia Fibrocartilaginous Embolism (FCE)
Arthritis
Obesity
Getting Started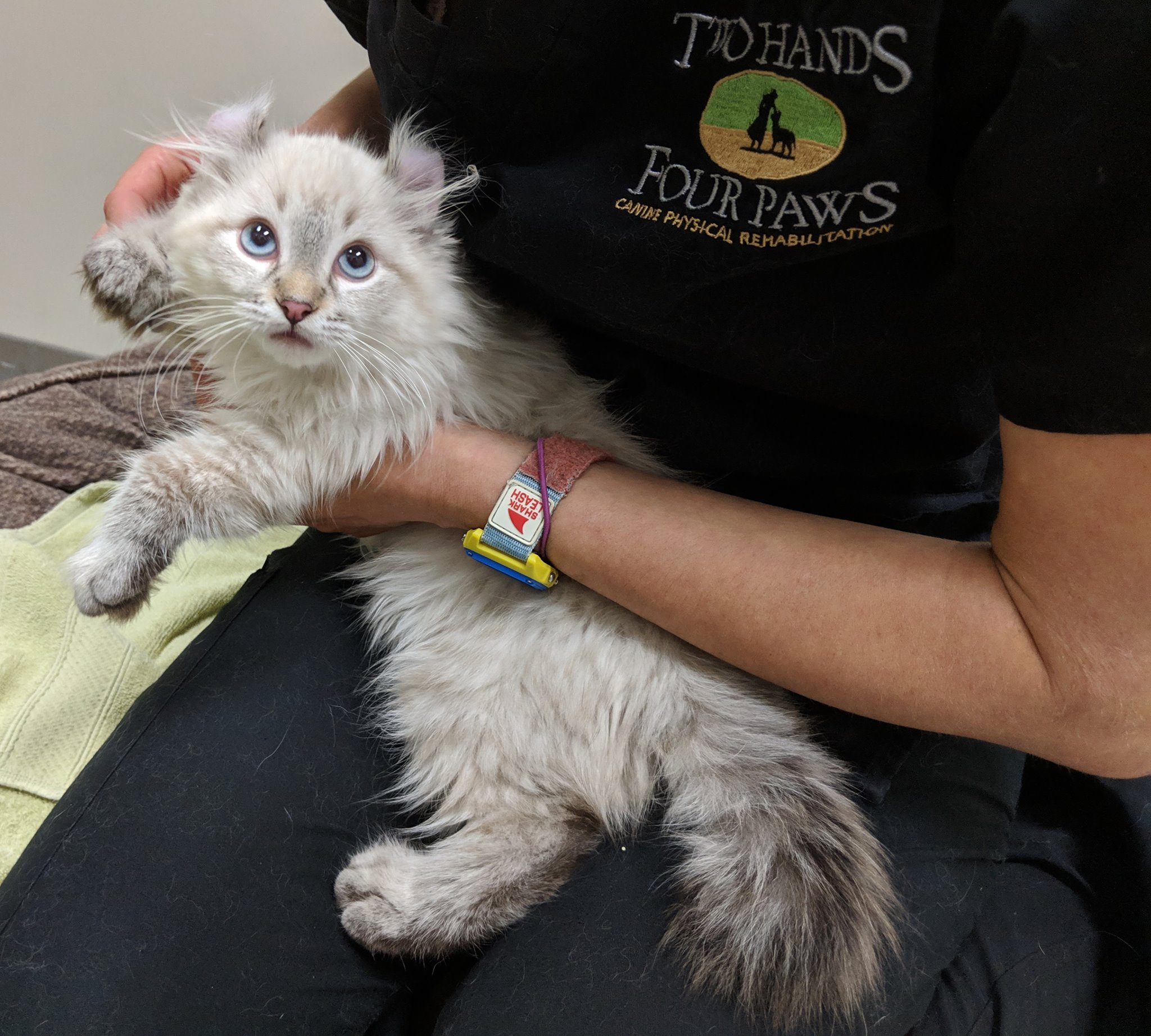 Getting started at Two Hands Four Paws is as simple as picking up the phone.
Call us today at 310-475-8555 and we'll happily schedule a date and a time that's convenient for you to bring in your pet for a consultation. Or, if you'd like to check out our facility in person first, we'll set up a tour.
Prior to your first visit we'll fax a referral form to your veterinarian for information about your pet's condition. We'll also review some basics with you to ready your pet for its first visit as well as have you fill out some brief entry paperwork. These forms are available here if you would like to fill them out before you arrive. All initial consultations run 1 hour and 30 minutes, and include a comprehensive evaluation with one of our resident veterinarians. In almost all cases your initial consultation will include some form of therapy to help get your pet moving towards recovery as quickly as possible.
At the conclusion of your first session we'll present you with an individualized treatment plan for your pet.
Two Hands Four Paws is conveniently located off the 405 Freeway at:

We look forward to meeting you and your pet so come by and visit soon. You'll see why we love what we do and why we specialize in "helping animals get better, one paw at a time."